HOW IT ALL BEGAN
'My name is Dawn Gatehouse and I started my business in 2006 after my first child was born, I had given up my full time job in a London Law firm and moved to a small market town called Towcester, in rural Northamptonshire where I had lots of time on my hands. My journey started with making beaded jewellery which I sold to friends and family and in local craft fairs. A few years later and after having had my second child I decided to go back to school to an evening class to learn silversmithing'.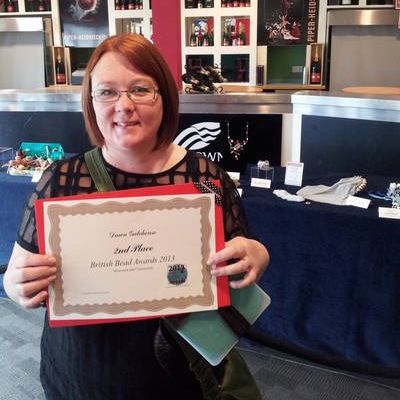 When my youngest was 4 in 2013 I decided to return to part time employment and worked as an office manager for the next 7 years. During this time I continued my business as a side hustle and opened an Etsy shop to sell my makes. I was developing my skills and trying lots of new techniques, wire work, resin jewellery, stamping I pretty much tried them all. I entered competitions and came second in the wirework catgegory of the Britsh Bead Awards in 2013. This lead on to be asked to write tutorials for a few beading publications, Bead & Jewellery, Beads and Beyond and Bead Magazine.

I also taught in person at events and my local bead shop "The Bead Scene" I met some lovely people on my beady journey lots of which are still friends today'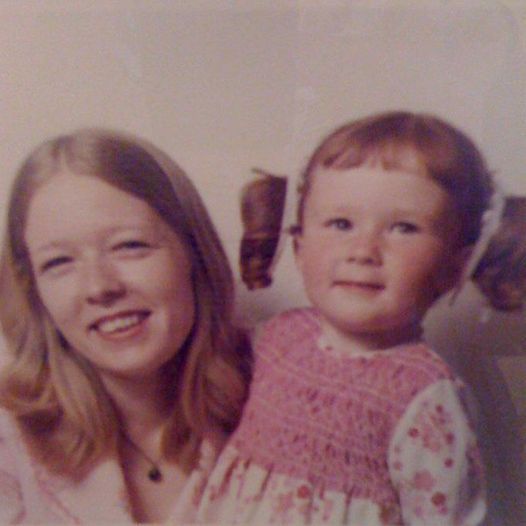 SO WHY POLLY RED?
'The name Polly Red comes from my Mum Pauline (Polly for short) and her surname and my maiden name Redmond. I decided on the name as a memorial to my fab Mum, who was an avid crafter in her later years and once we'd all left home she setup one of the bedrooms as a dedicated craft room. I also have loads of memories of her knitting tons of stuff when we were kids but mostly school cardigans and jumpers. My mum always had aspirations of running her own business and dabbled in a few ventures but they never really took off for her, she was a total grafter and always worked really hard to give us the things we needed.
I like to think I've inherited both her creativity and her work ethic over the years, I've changed direction a few times to end up with the full time business I have today and I've never been scared of taking a risk or two either. Sadly I lost my mum in 2006 and I miss her terribly but I thank her for everything she has given me, even the dodgy fringe in the photo!
The photo is of us both in 1977 - the Queens Silver Jubilee year.'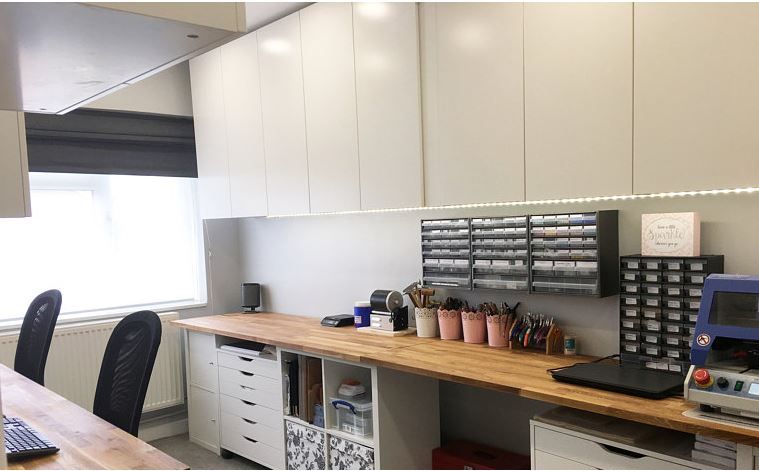 In 2020 I decided to make Polly Red my full time business after I was furloughed from my Office Manager job during the Covid 19 Pandemic. In the months leading up to this event I had been finding it a challenge to juggle both commitments as the business was growing and had over 100 products and lots or orders. I was often getting up at 5am to fulfil orders before work and going back to do the same when I arrived home too. While on furlough from my office job I was lucky enough to have a taste of running the business full time and made up my mind to resign and so I made the leap. Our sales doubled in 2020 from the previous year and we now have over 200 prodcuts on both on our own website and on Etsy, with many many more in the pipeline for 2021.