Playing with Fire!
Posted on
Last year I completed a 10 week silversmithing course at night school and since then I have been itching to carry on and incorporate some metal working techniques into my designs, but sadly silversminthing tools are not cheap.
So, fast forward a year and in January I celebrated a very big birthday (Rhymes with naughty) and a group of my very good friends asked me what I would like as gifts. I knew exactly what to do and created a birthday wish list on Cookson Gold's website of my dream silversmithing kit. I must say I have very generous friends and I was lucky enough to get a soldering kit, jewellers peg and anvil, needle file, piercing saw and blades, reverse action tweezers, hammers and alphabet punches.
Yesterday I managed to get some butane for the torch in the soldering kit and had a go at a very easy project, making ball headpins.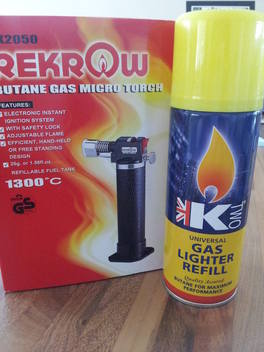 Headpins are essential when working with beads as they stop the bead falling off the piece of wire and ball heapins are the nicest in my opinion.
Armed with my torch, some bare copper wire and a you tube video I set to work. Melting the copper was quite easy but getting the ball in the centre of the wire was quite tricky so it took a bit of time to get use to it and hold the wire properly to get the desired result. Here is my first batch...
They look a bit black as I haven't cleaned the fire stain off them yet but will be reading up on how to pickle them to clean them up in the next few days and will be making them into a pair of earrings so watch this space....
Here is the you tube video I used to make them
http://www.youtube.com/watch?v=4TwPYoQmsOY