10 Instagram accounts that we love!
Posted on
Life is very gloomy just now right, and I'm sure we all need a little something to brighten our day or make us feel like we are capable of anything.
Here are our top 10 Instagram accounts that make us smile and bring us positivity and joy.
Martha Brook is a UK stationery company specialising in everything personalised. I bought their Advent Calendar in December as a little xmas pressie to myself for working so hard and it was simply gorgeous. Go check out the pastel loveliness of their Insta, you won't be disappointed.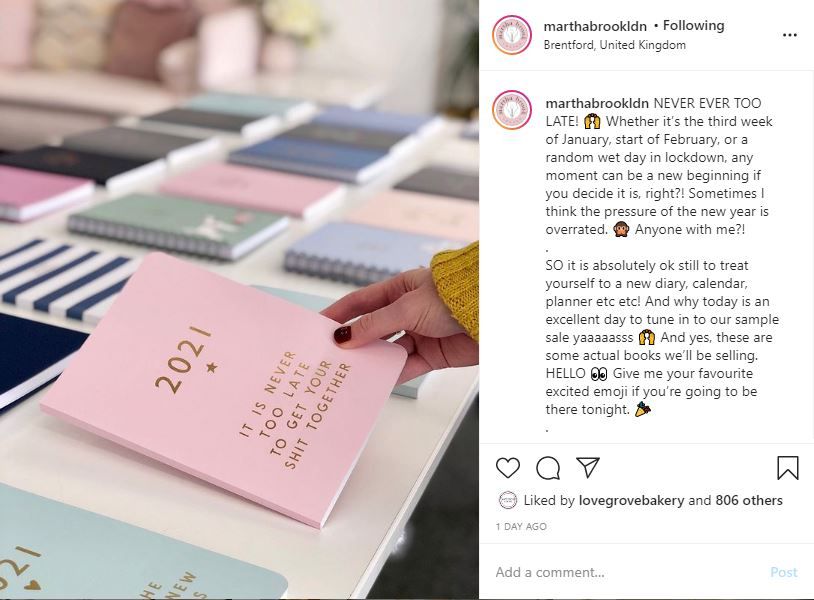 2. Rosie Made a Thing
This page makes us LOL on almost a daily basis, we feel like all the designs of cards were made just for us, especially this one about hugs. I can't wait for a hug, can you?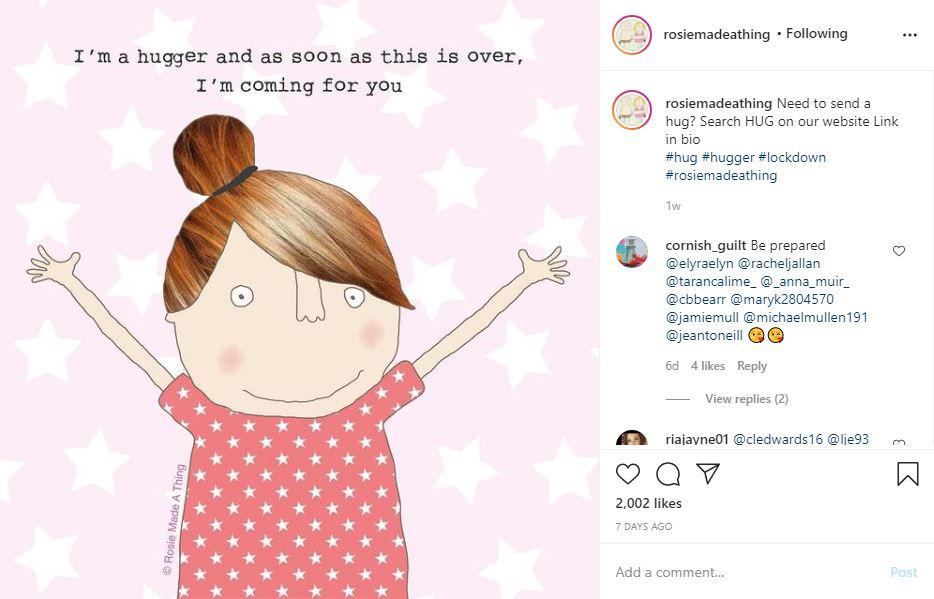 3. Made by Cooper
Made by Cooper are a Fabulous Pin badge company based in the UK, they take me back to my inner child.



4. GFDA (Good F*cking Design Advice)
This is an account I find to be highly motivational not just for design but all aspects of life. The messages are no nonsense and I like that.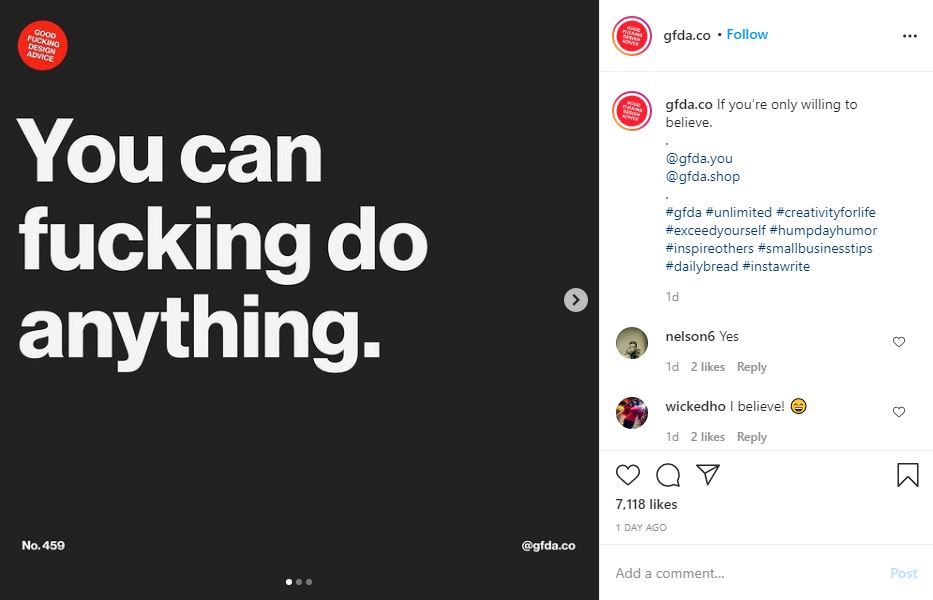 5. Laura Adlington
2020 GBBO finalist. We love Laura, she captured our hearts during bake off , her instagram is full of lovely bakes and plus sized fashion, she always looks fab!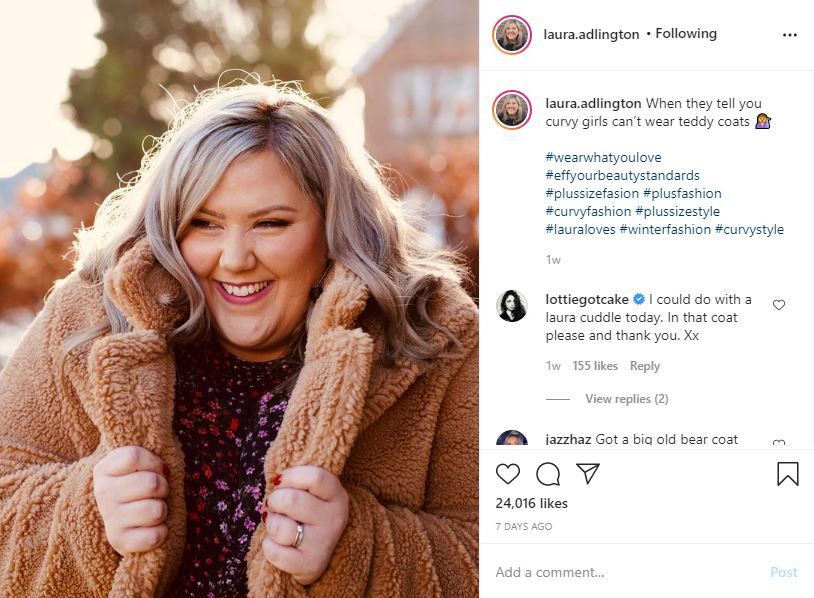 6. Holly Tucker
Firecracker Holly, is a champion for UK Small Businesses. Her content is fab, she does regular "lives" and "surgeries" for small businesses which are packed full of advice anf tips and she also has a podcast.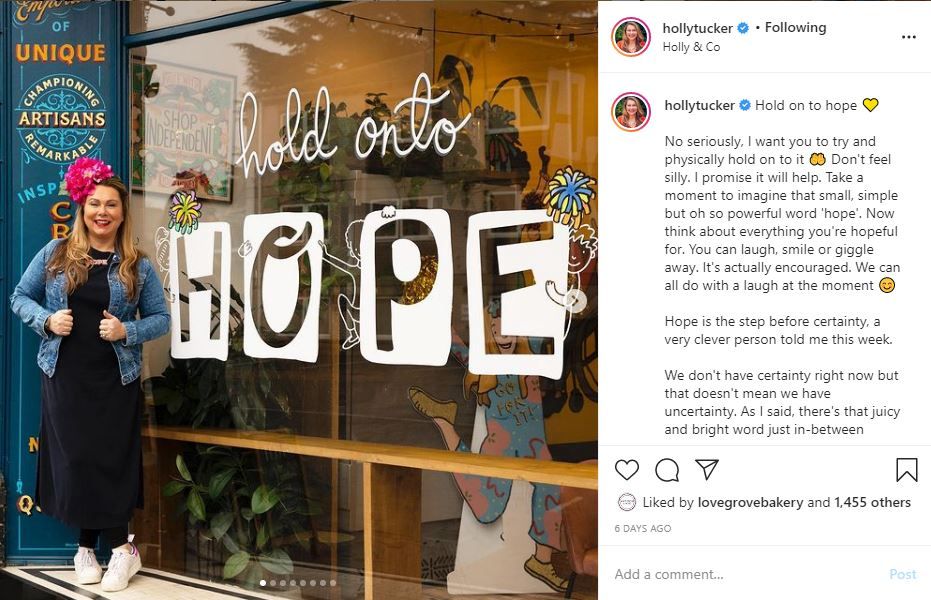 7. Sally Sutherland
Glass Artist and Silversmith Sally makes utterly unique work, her lost girls are simply exquisite, my daugher has one that was made into a pendant.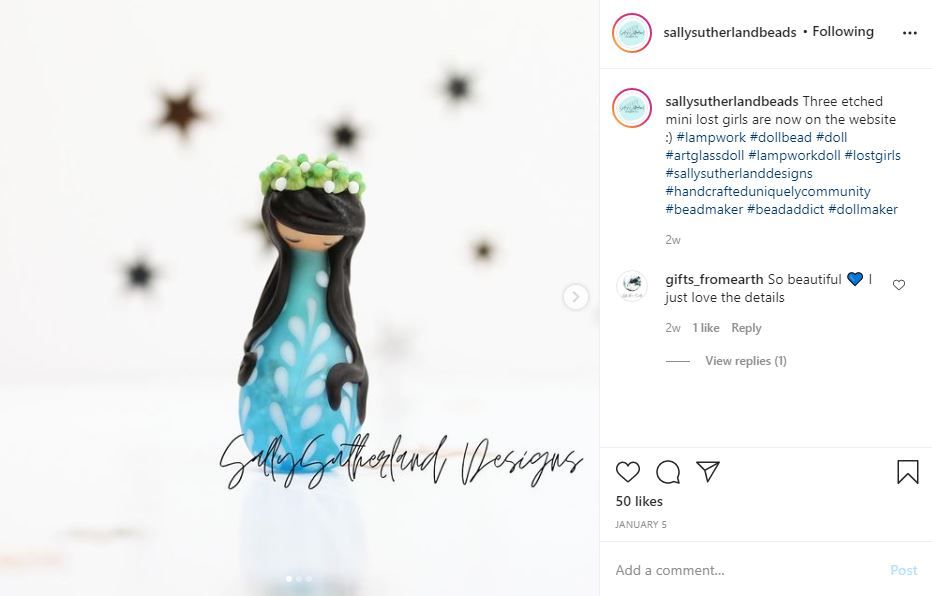 8. Eilish Bakes
Eilish started her Instagram account and blog during the 2019 lockdown and decided to learn how to bake. Everything she makes looks mouthwateringly good!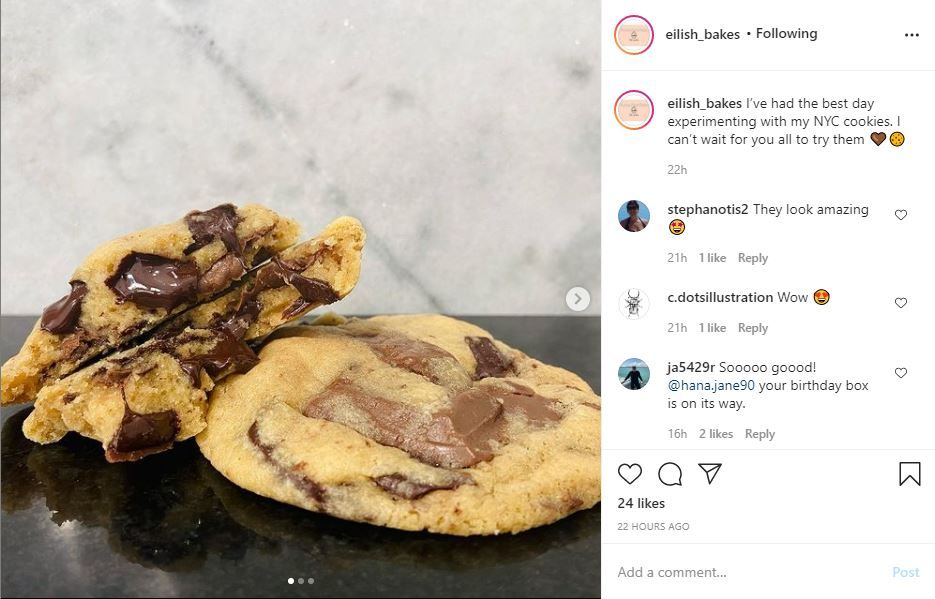 9. Very British Problems
"Making life awkward for ourselves, one rainy day at a time." this account is full of british humour from queues to the weather this hughly relatable page makeus laugh.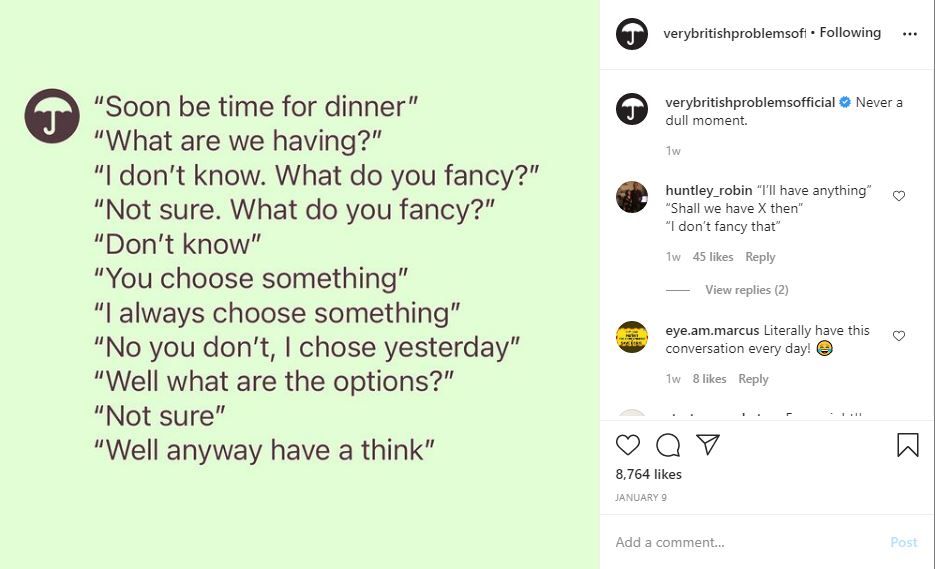 10. Katnip Studios
Catherine Kay is an Illustrator and her works are Kawaii gorgeousness, she makes her illustrations into all kinds of stuff, stickers, mousemats, beanies. I love this page!